eMeals made an update for iOS users in January 2023 that makes shopping with Walmart even easier. You will notice a change to the flow of shopping when you send your shopping list to Walmart. After sending your list to Walmart we will match your list to products that are in-stock at your local store.
After sending your list to Walmart we will match your list to products that are in-stock at your local store. Because we are matching your list to products based on availability, you will need to select your store first. In this screen you can easily swap out items as needed by clicking the 'View Alternatives' button. Once you have reviewed your list, you can hit the button to add all ingredients to your Walmart cart with one tap.
Navigate to the shopping list tab, click 'Select an Option' and enter your zip code you want to do pickup or delivery for.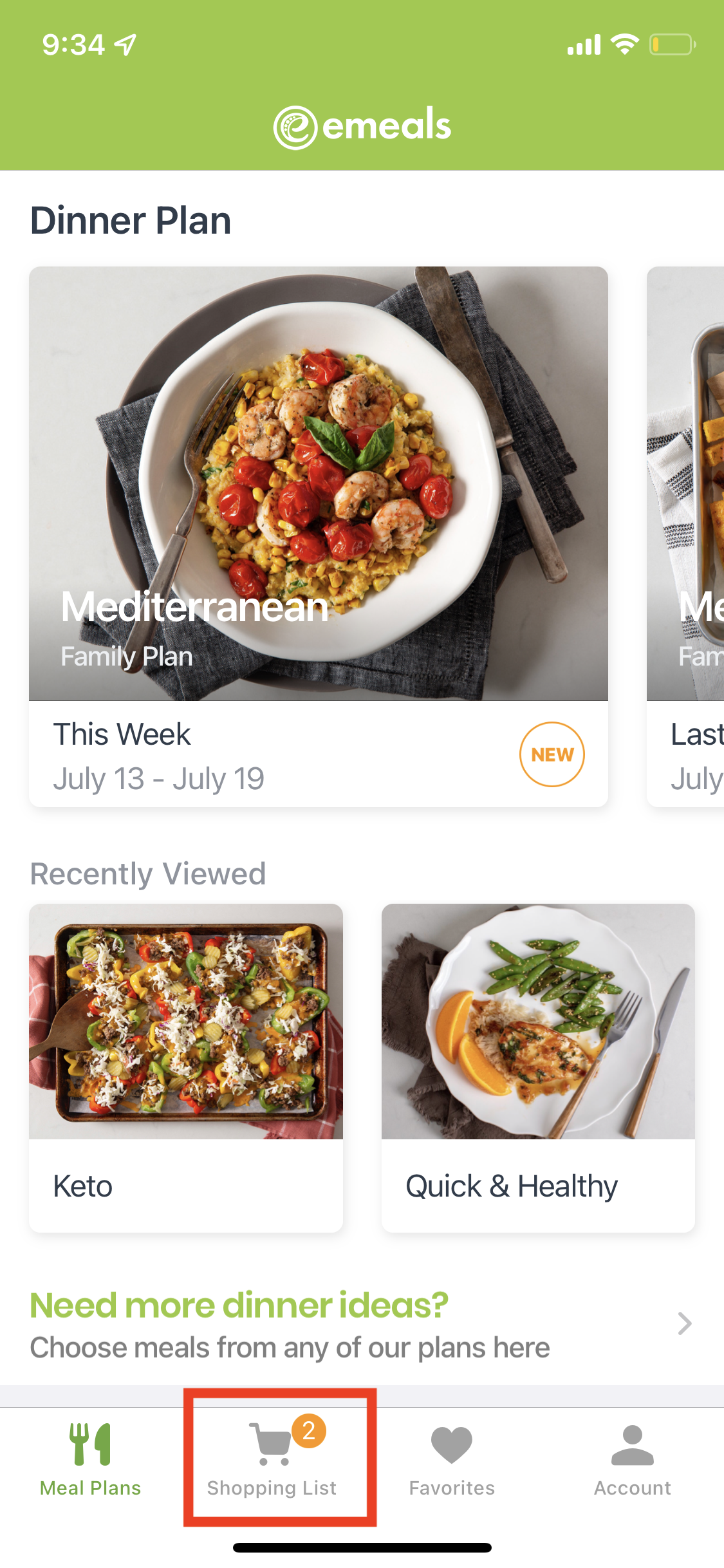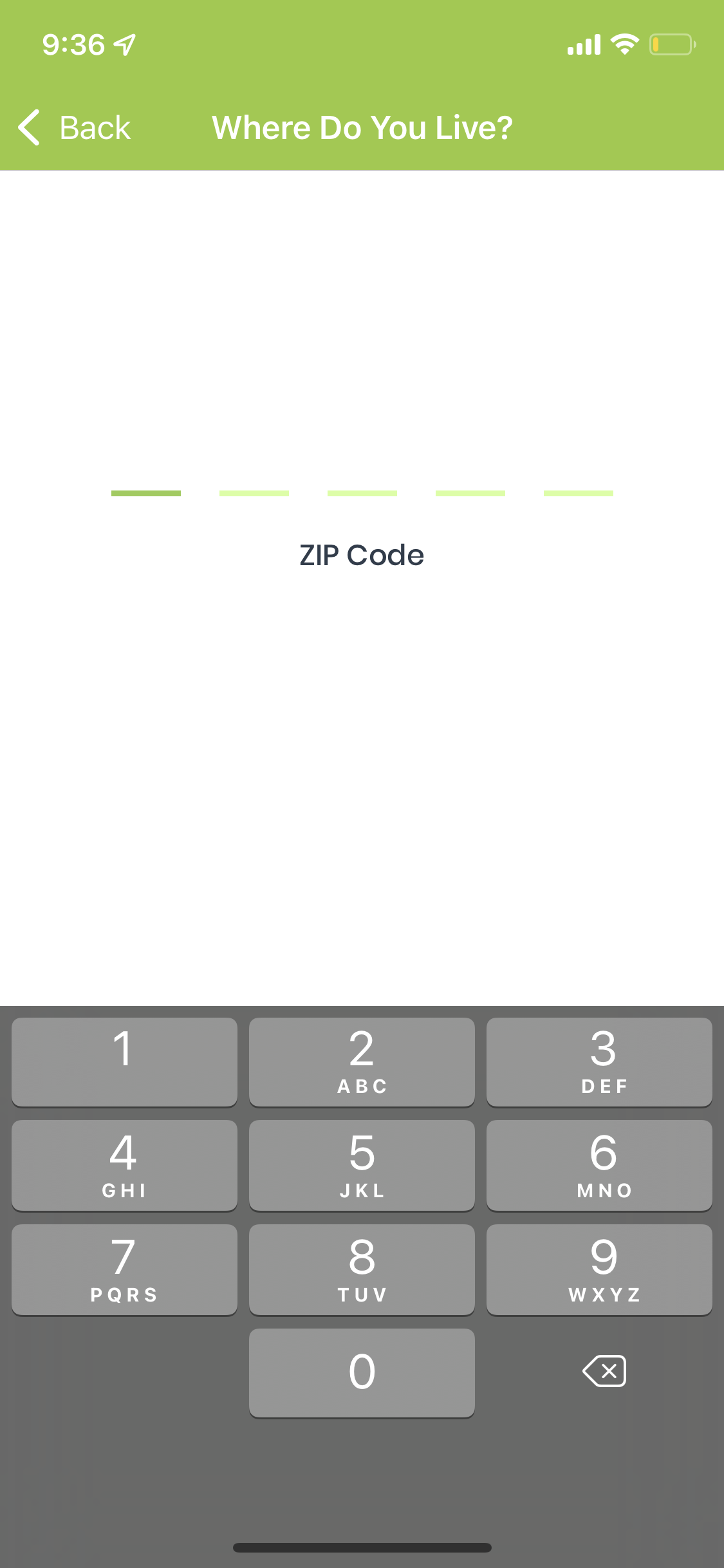 Once you type in your zip code, a list of available stores in your area will populate. Select Walmart and log in or sign up for a Walmart account.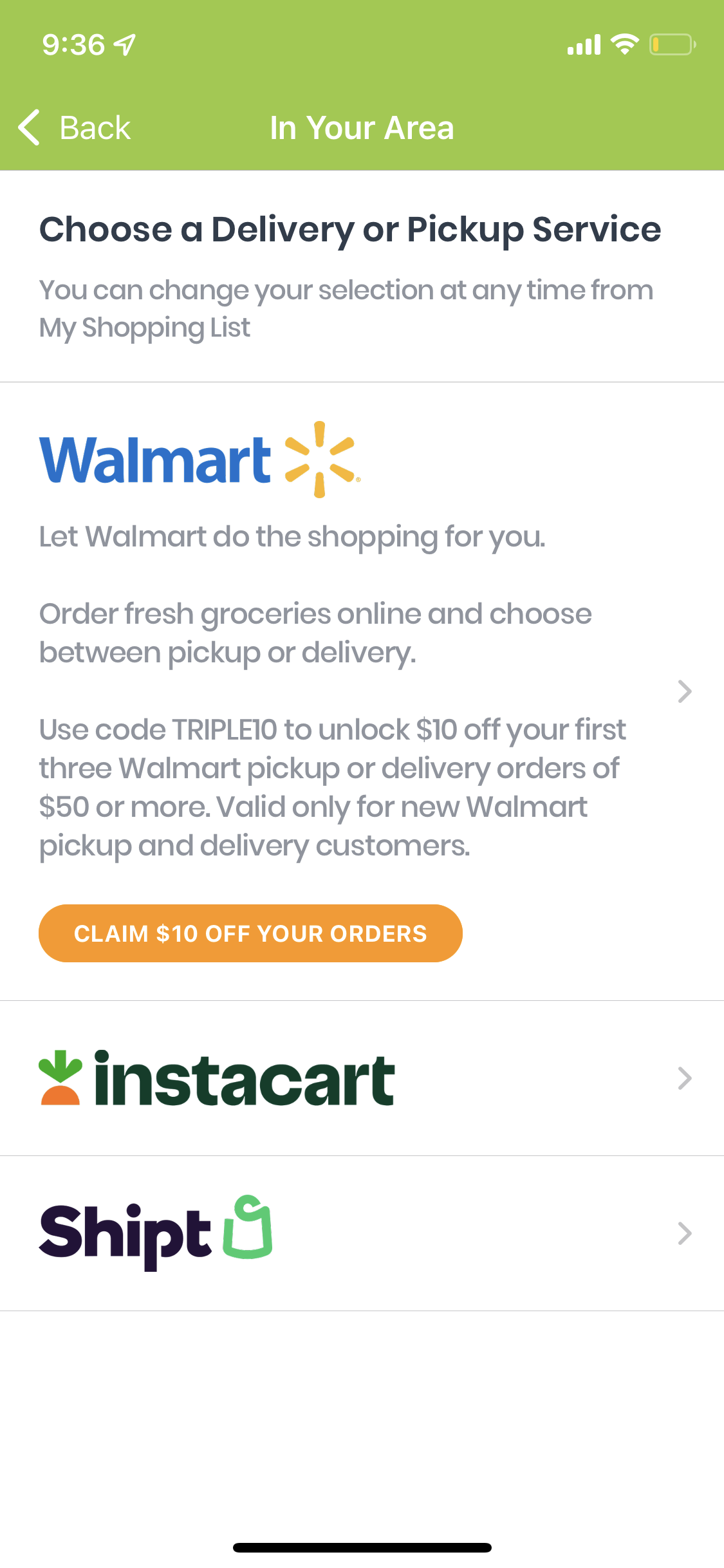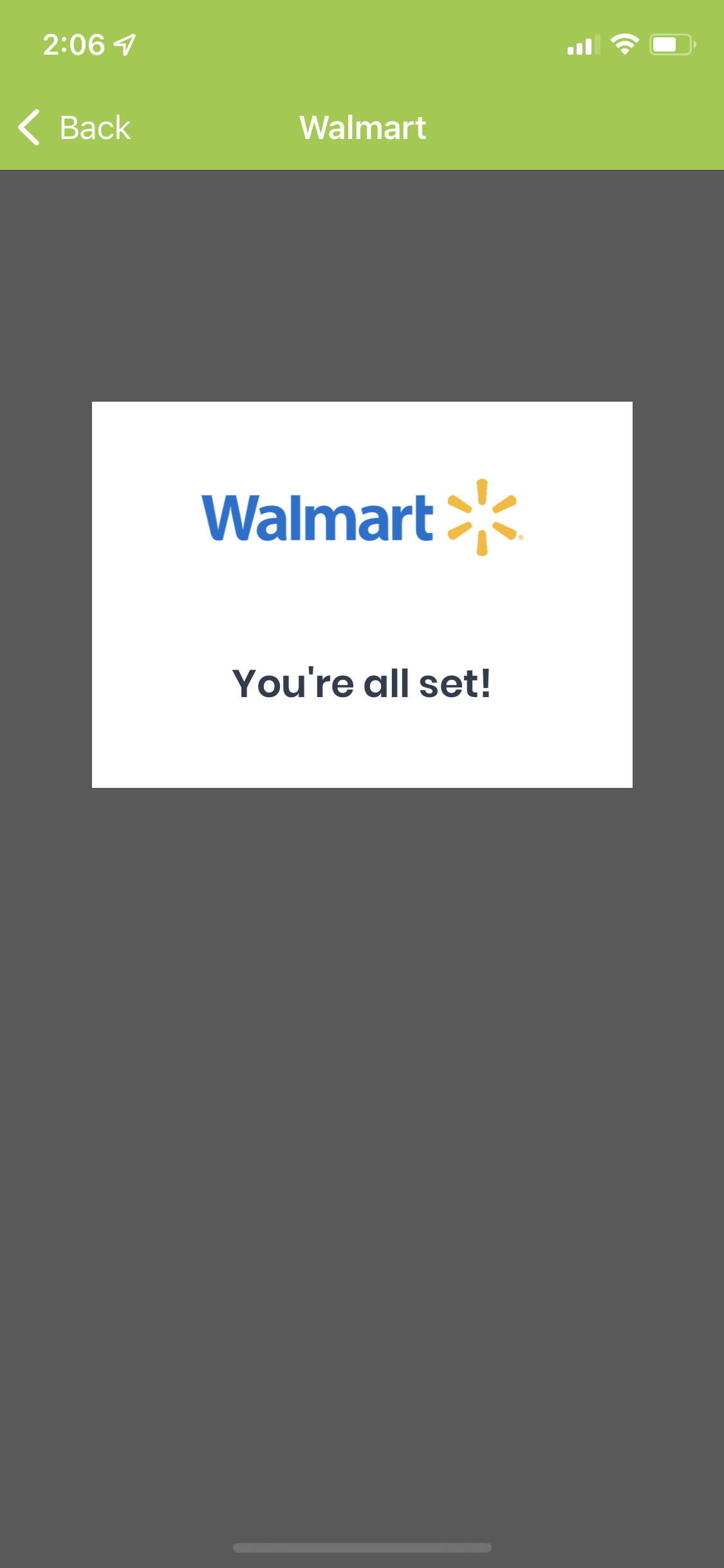 After you've logged into Walmart, the app will direct you back to your shopping list. Make any final edits to your shopping list by checking off items you already have on hand, add other household items you might need through our shopping list builder at the top of the list, and then click 'Shop Now.'
When you're ready to build your shopping cart tap Shop Now. eMeals will match items on your grocery list to products in stock at your local Walmart. Swap out items or tap Add Items to Cart to send your list to Walmart. Once you checkout, you should get a grocery confirmation number directly from Walmart.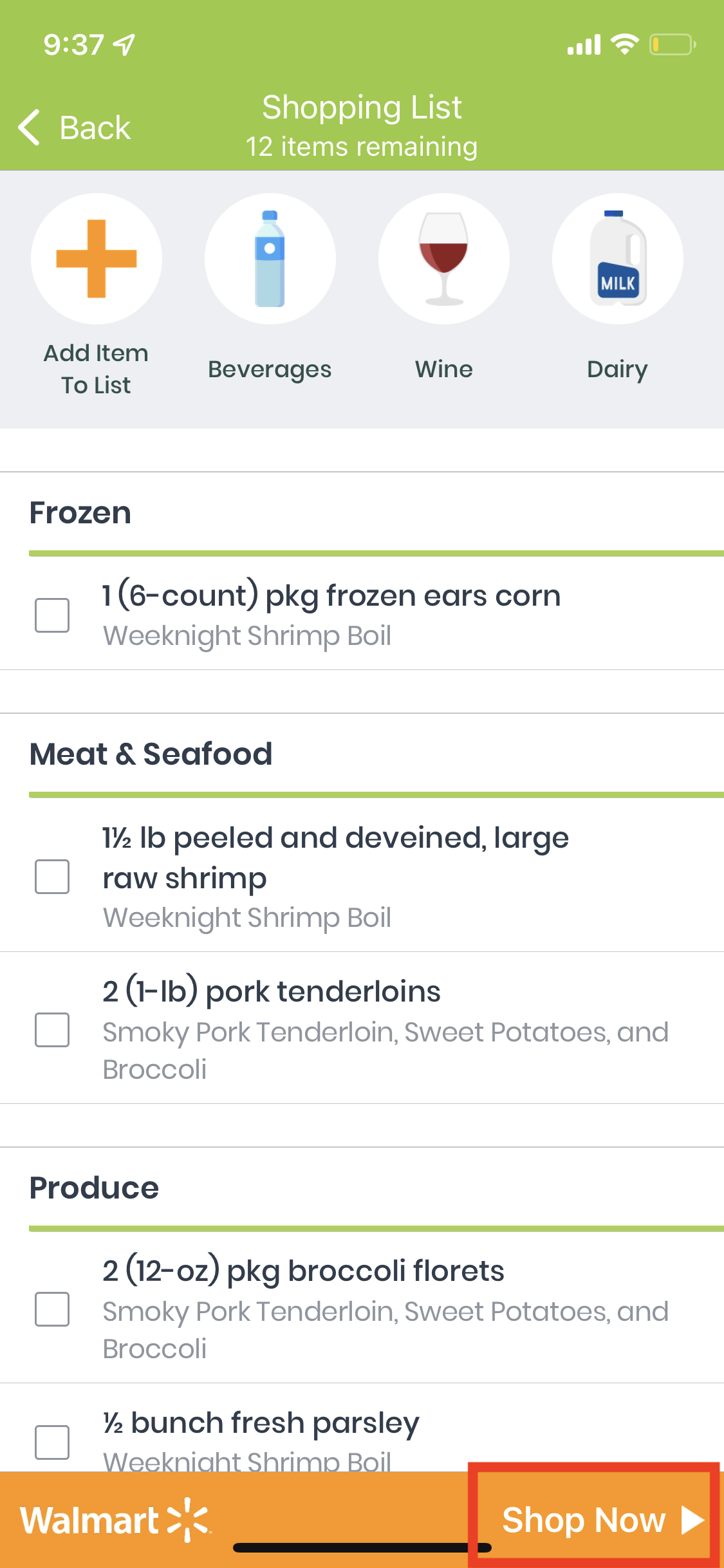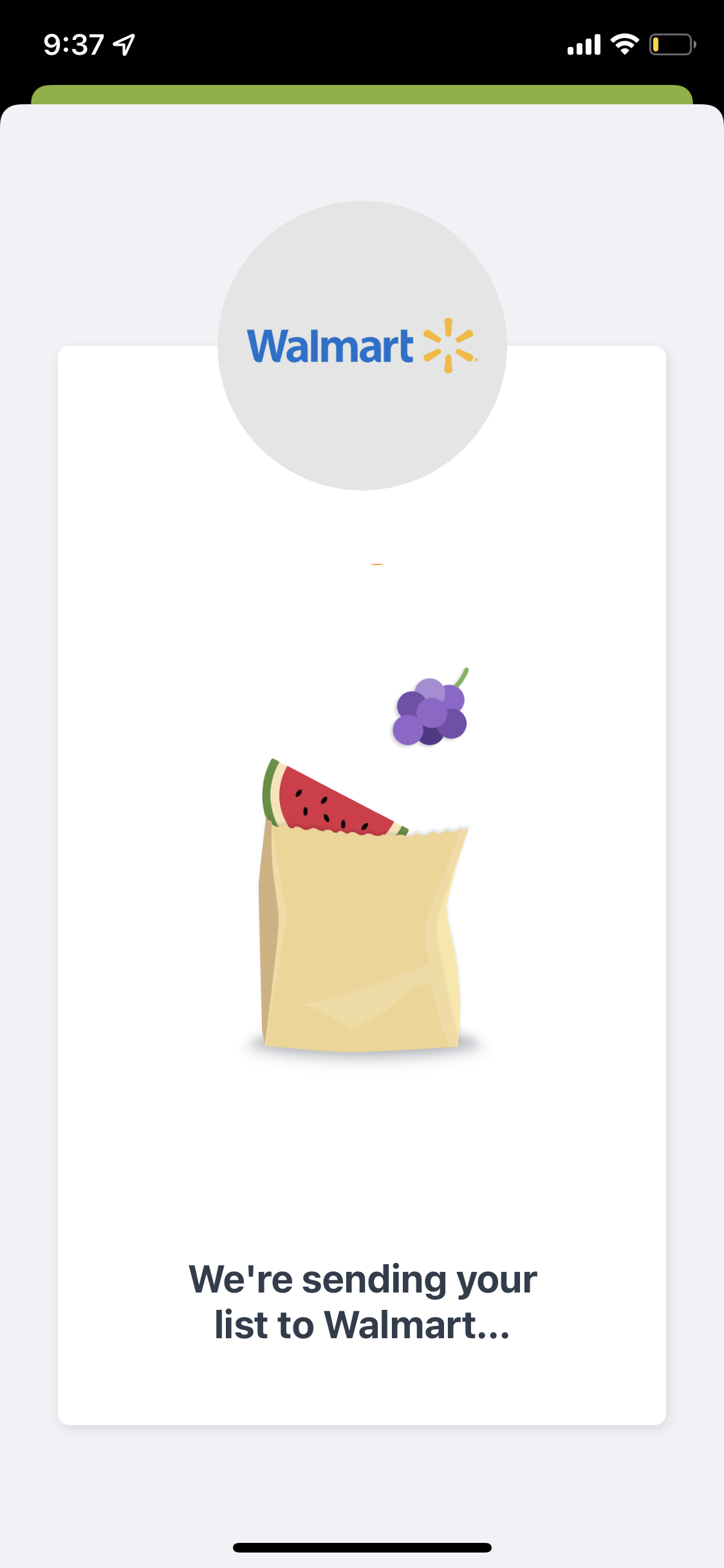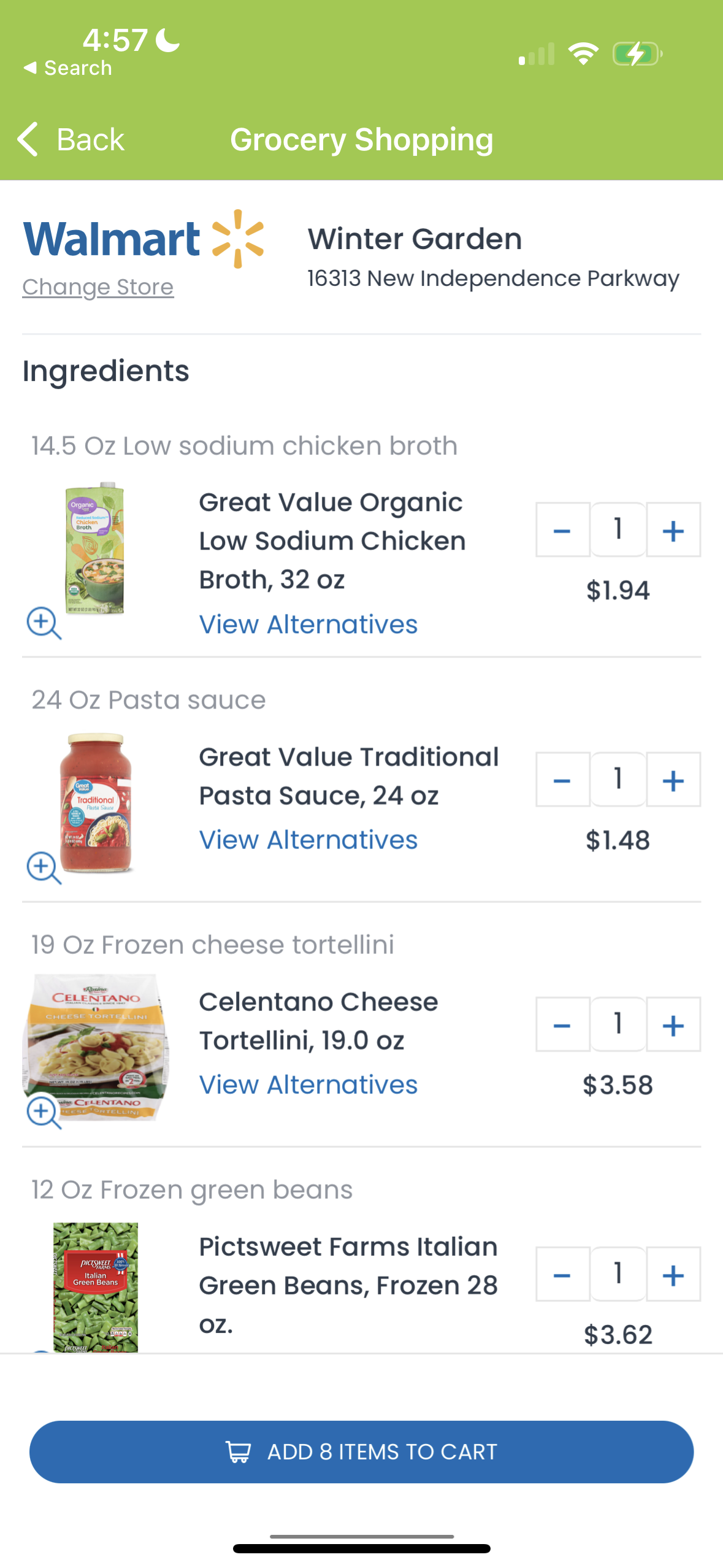 Deleting Ingredients
Delete any unwanted ingredient by swiping left on the product and clicking 'Delete.'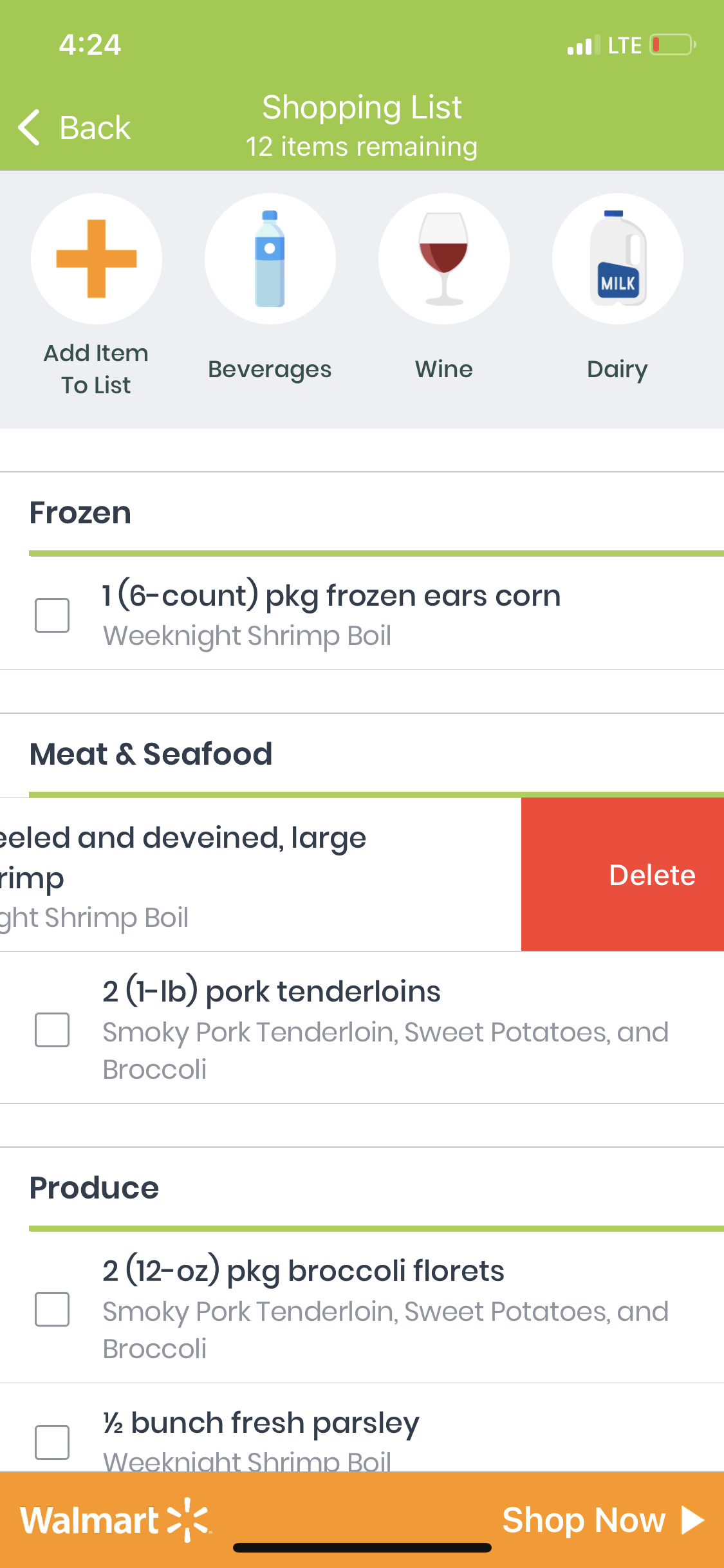 Removing Ingredients You Already Have
Remove any ingredient you already have on hand by checking the box to the left of the ingredient. This will move the ingredient to the bottom of the list, but it won't be sent over for online grocery pickup or delivery.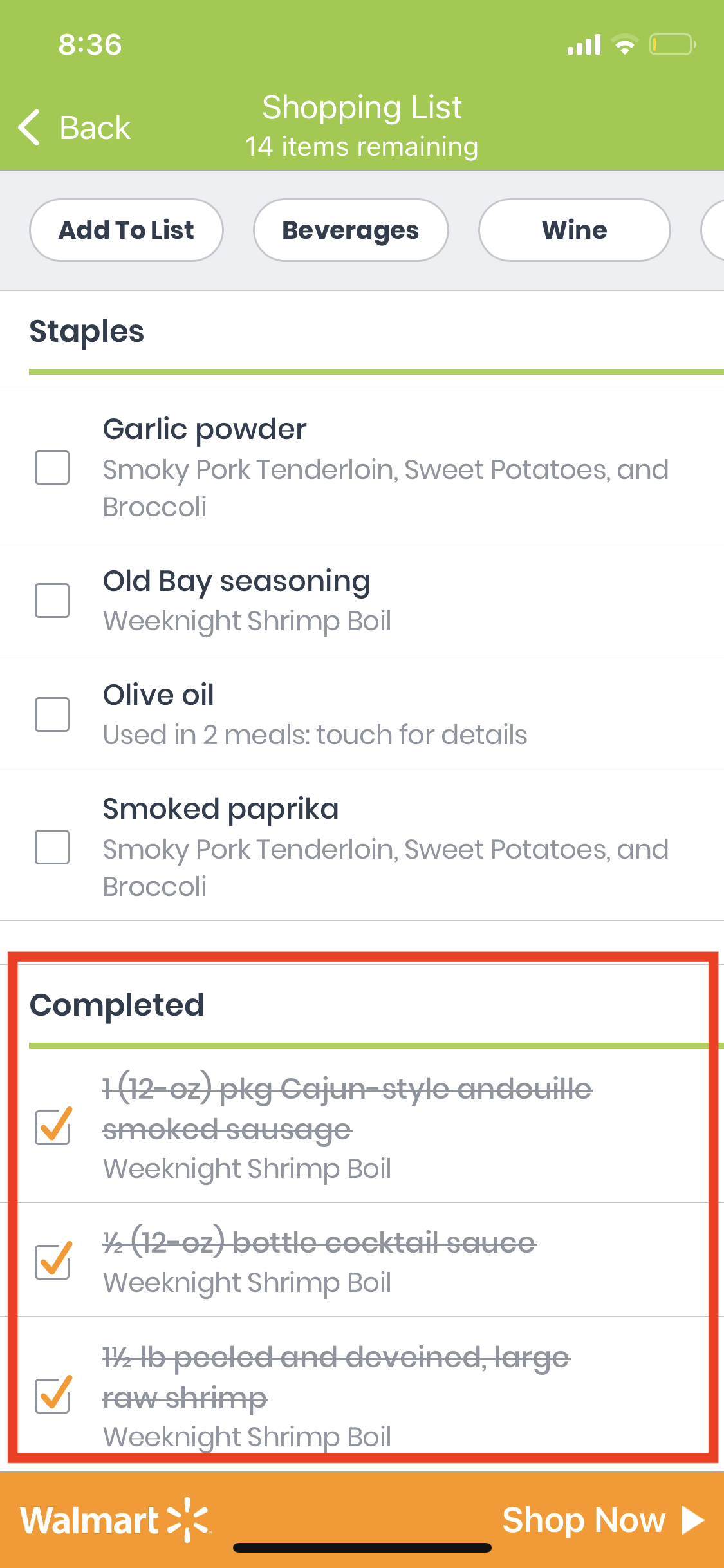 Switching Out Ingredients

You can easily switch out the ingredient from your shopping list once you've sent your list to Walmart in the below view. Simply click 'View Alternatives' and select one of the pre-populated alternatives or use the search bar to pull and specific brands you are wanting to add.