How to download my weekly Menu PDF
Quickly and easily download your weekly meal plan menus by logging into the member area on the website
here
.
Click the plan and week you wish to download.

Then click 'Print This Plan' and the PDF will open to print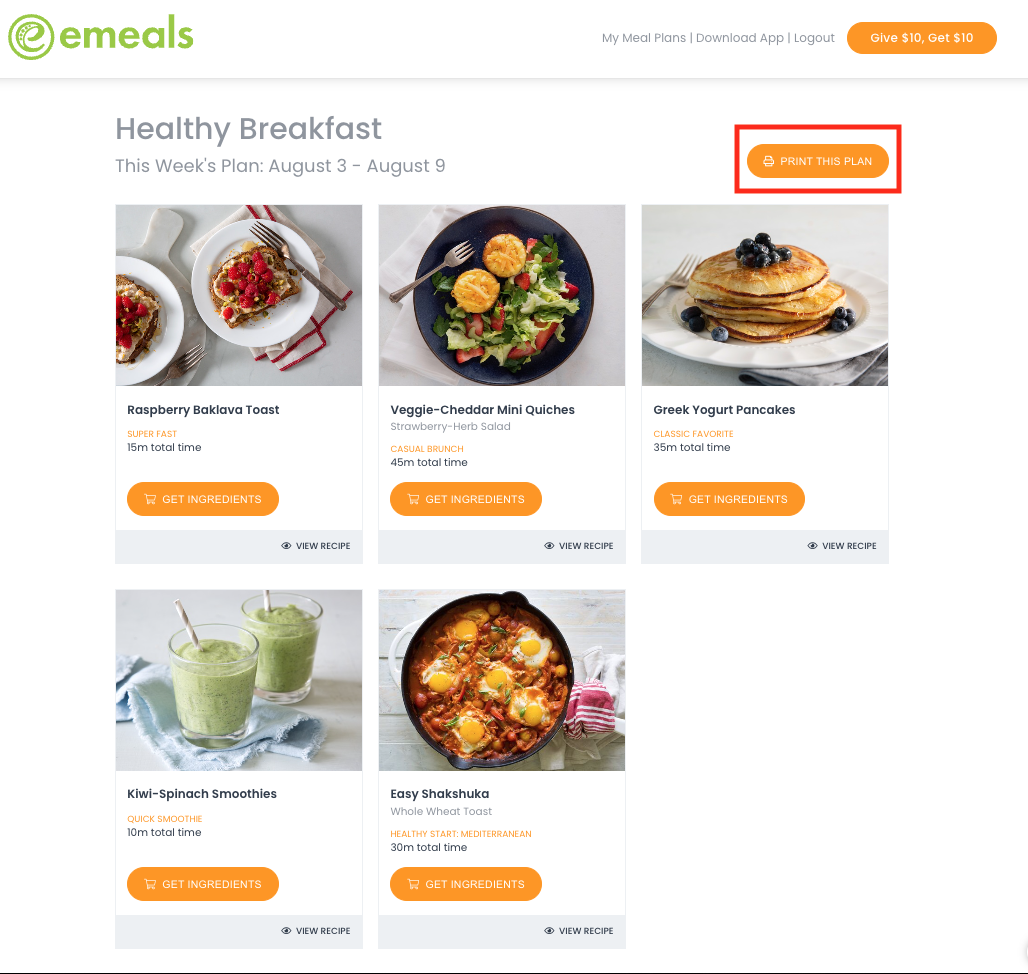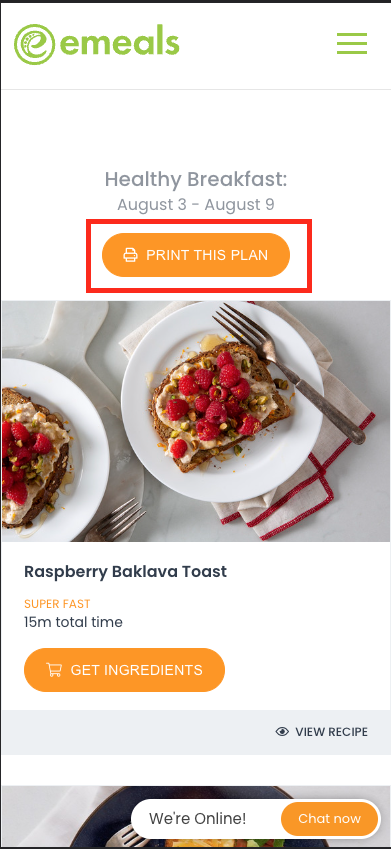 It will then redirect you to the PDF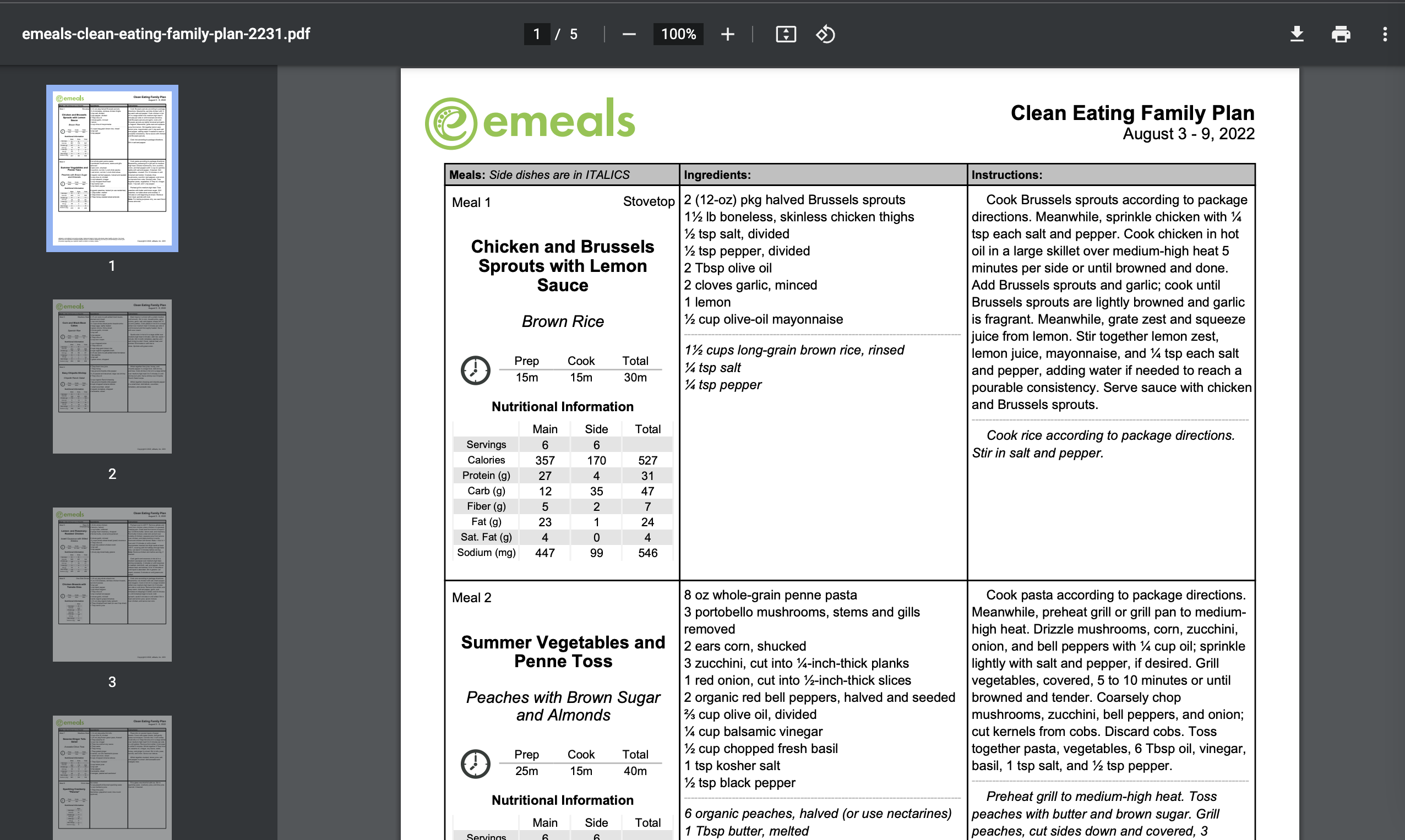 Related Articles

How to access new weekly menus

New meal plan menus are published every Wednesday in the app. If you find that your menus are not updating through the app, be sure to click "Check for new menus" to refresh that data. There are three ways you can access your new weekly menus: We ...

How do I build my weekly Meal Plan?

Each week eMeals uses publishes 7 new recipes per meal plan giving you new inspiration weekly without overwhelming you with options. ​ #1 Start with your Dinner Plan Each week you will get 7 new recipes on your primary meal plan. Start here and ...

Can I get my weekly meal plan menu emailed to me?

Yes! You can have the primary meal plan you subscribe to emailed directly to you each week. eMeals publishes new plans on Wednesday mornings into the app, but you can opt into having the email sent to you on any day you wish. Simply check the box ...

How do you download the eMeals app?

We have a dedicated app for both iOS and Android. The eMeals app can be used for any user that has an active eMeals subscription. You can easily download our app by following the appropriate link for your device: iOS (iPhone) - Click Here Android - ...

Are there breakfast and lunch plans?

Yes! We have breakfast and/or lunch plans that can be added to an existing account or bundled with any dinner menu by new members. We currently have 5 options for breakfast and lunch plans -- Diabetic, Healthy, Heart Heathy, Keto and Low Carb. You ...