How do you delete a shopping list?
There are two easy ways to clear your shopping list. You can delete all the meals off your current shopping list or start a new list.

How to remove meals from list. Navigate to the shopping list tap, click 'Meal Recipes' and tap 'Remove' on each meal. The app will confirm you 'Tap to Confirm' when removing. Once you remove all meals, your shopping list will be empty.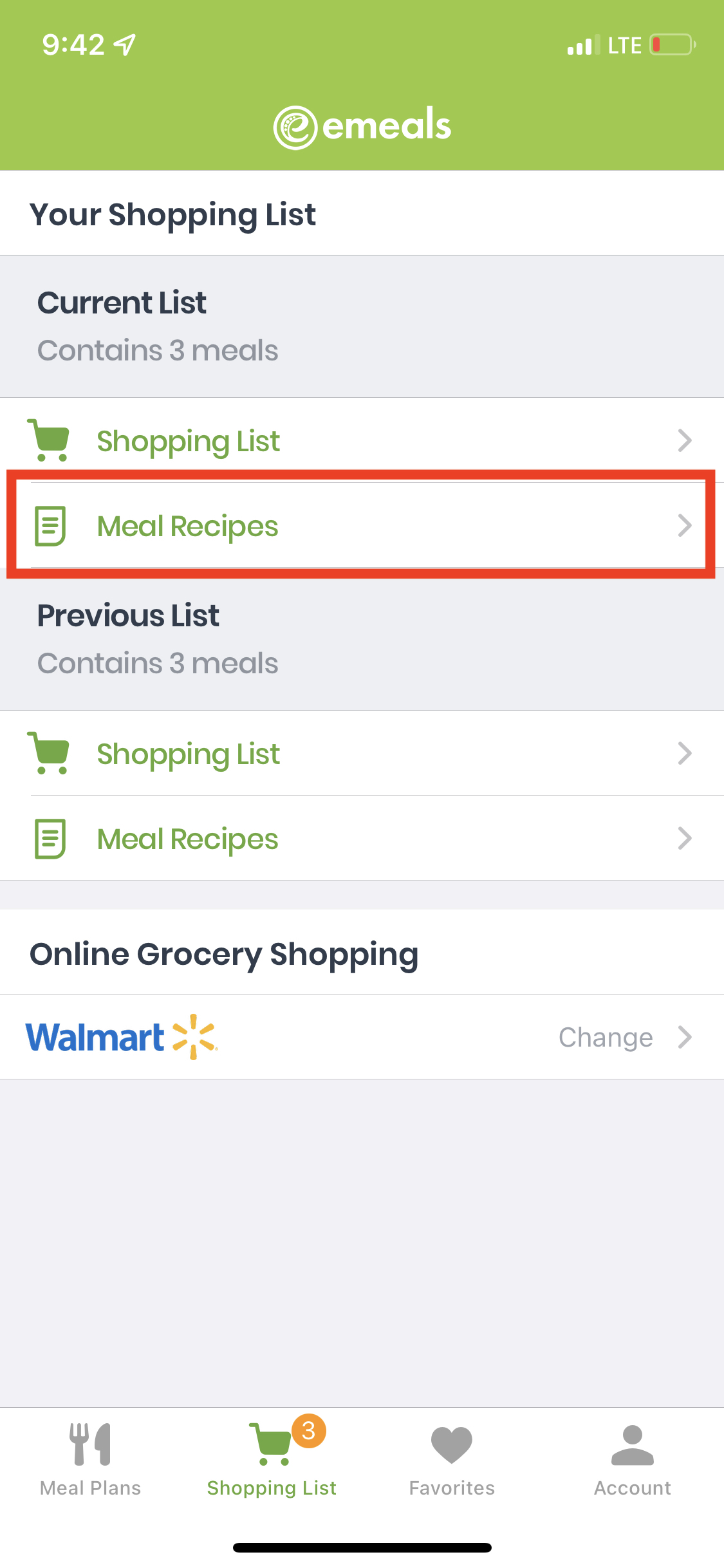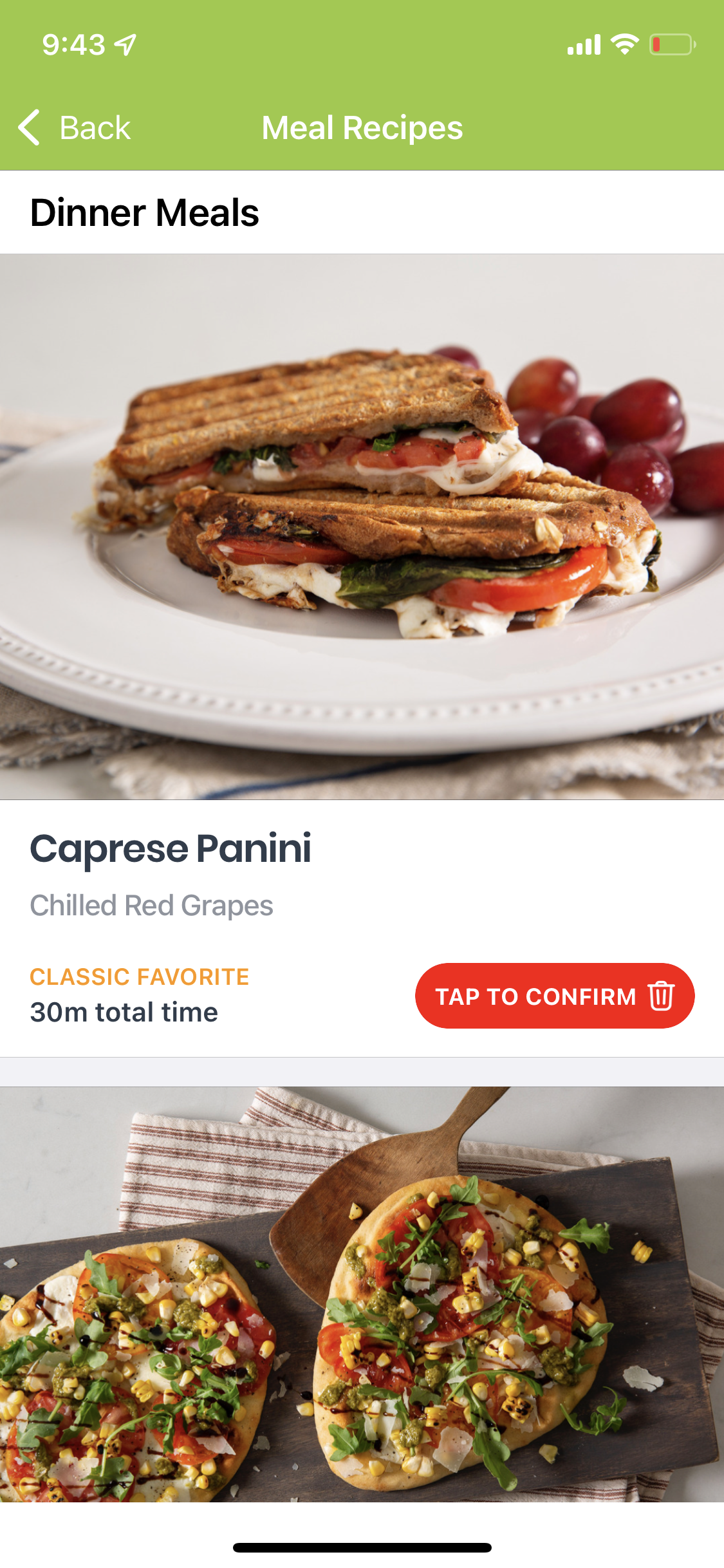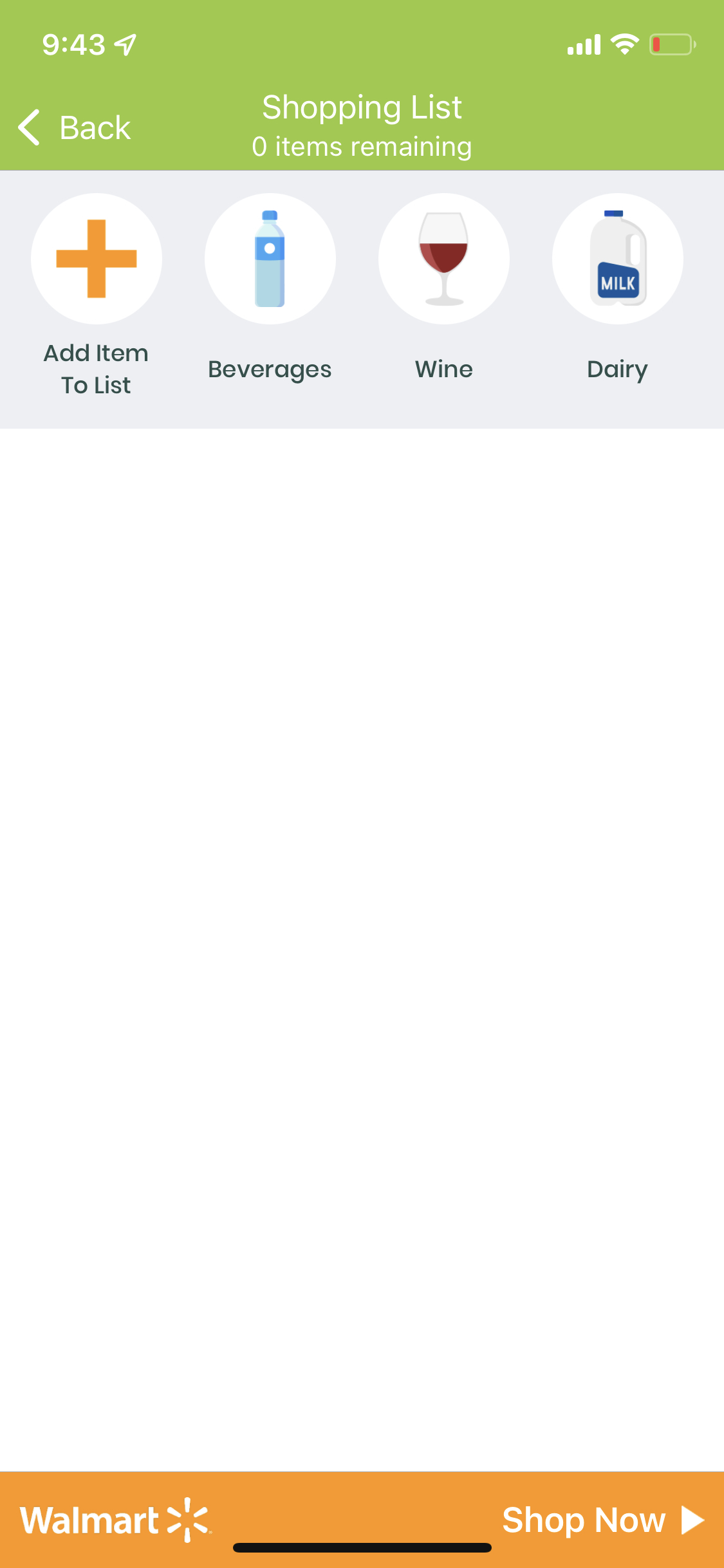 Another way clear your list is by starting a new list. When you start a new list, your 'Current List' will move to 'Previous List.' This is beneficial so you can start planning your new grocery order/week, but still have access to all the meal's from this week's plan to cook.

To start a new shopping list, add any meal from the app. The app will then prompt you asking if you would list to start a new list. If you select 'Yes' all meals on your current plan will move to 'Previous List.' If you select no, meals will be added to your current list along with any meals already on your list.


Note: The app won't prompt to ask if you want to start a new list when adding meals for another 24 hours once you've selected 'Yes' or 'No.'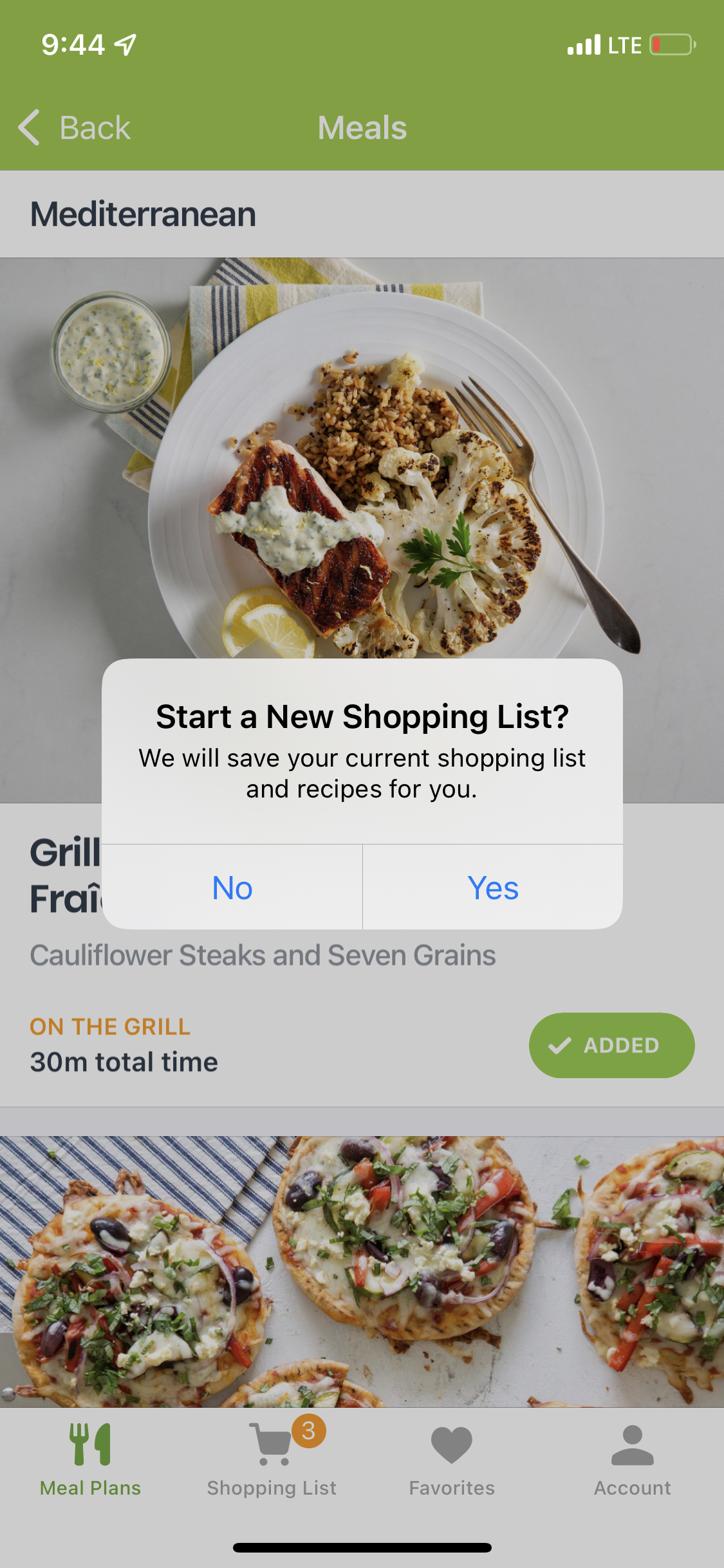 Related Articles

How do I edit or remove ingredients on my shopping list?

Once you've completed your meal plan, you can quickly and easily edit your shopping list before sending it over to one of our online grocery store partners or shop in store. There are a few ways to do so: Deleting Ingredients Delete any unwanted ...

How do you add Ingredients to your Shopping List?

Adding Meals to your Shopping List Meal Ingredients When you add a new meal to your shopping list, eMeals automatically adds all the ingredients needed for that recipe to your shopping list. As you add more meals to your shopping list, eMeals will ...

How do you send your shopping list to online grocery?

Send your shopping list over to one of our many online grocery partners in a few easy steps. Once you've added recipes to your shopping list, navigate to the shopping list icon on the bottom of app. Click the 'Select an Option' button under the ...

How do I build my weekly Meal Plan?

Each week eMeals uses publishes 7 new recipes per meal plan giving you new inspiration weekly without overwhelming you with options. ​ #1 Start with your Dinner Plan Each week you will get 7 new recipes on your primary meal plan. Start here and ...

How do you change your grocery store?

Do you use more than one grocery store for online shopping? Easily switch between grocery stores by navigating to shopping list tab by clicking on the shopping cart on the bottom bar of the app. Under the Online Grocery Shopping section, click ...